Our Equipment
Kingdom Coach uses only the newest and most luxurious coaches available today.
Kingdom Coach primarily operates Prevost Motorcoaches. Prevost is considered by most to be the "Cadillac" of over the road motorcoaches and is the choice of motorhome enthusiasts and the entertainer coach market.
When you book a charter through us you can rest at peace knowing that your coach will be equipped with:
Climate Controlled Comfort
Reclining Seats
Armrests and Footrests
Large Viewing Windows
Enclosed Parcel Racks
Reading Lights/Overhead Air Vents
Onboard Restroom
Front End Kneeling Feature
Huge Undercarriage Storage
VCR/DVD/CD w/ Multiple Monitors
Safety First
Safety should be the number one priority of any motor coach company. Our coaches are maintained properly and continuously. They are inspected and serviced by qualified professionals on regular intervals. It all adds up to you, the customer, having the peace of mind that everything has been done to assure you of a safe and pleasant journey.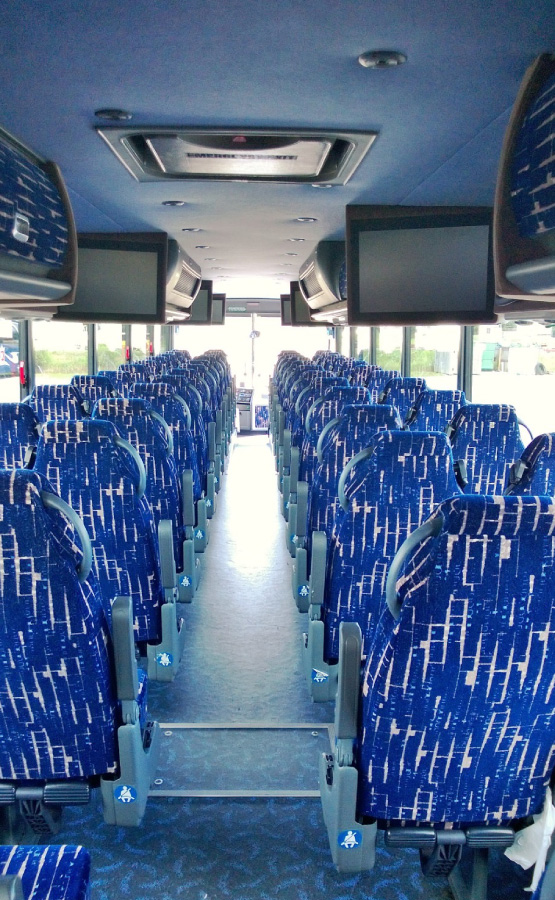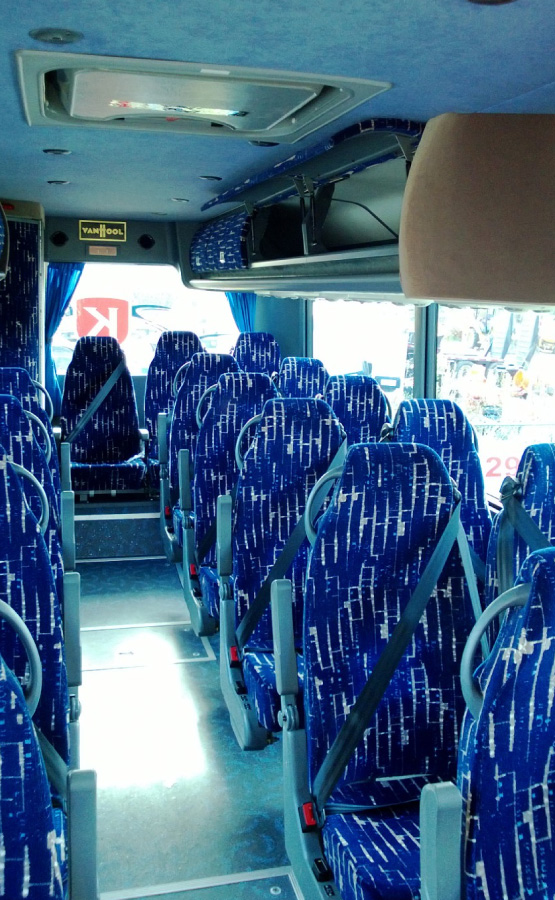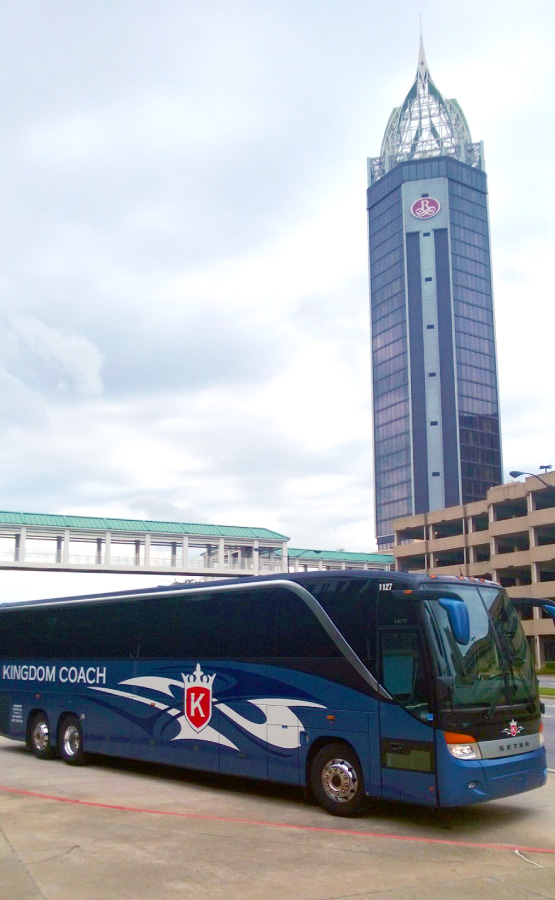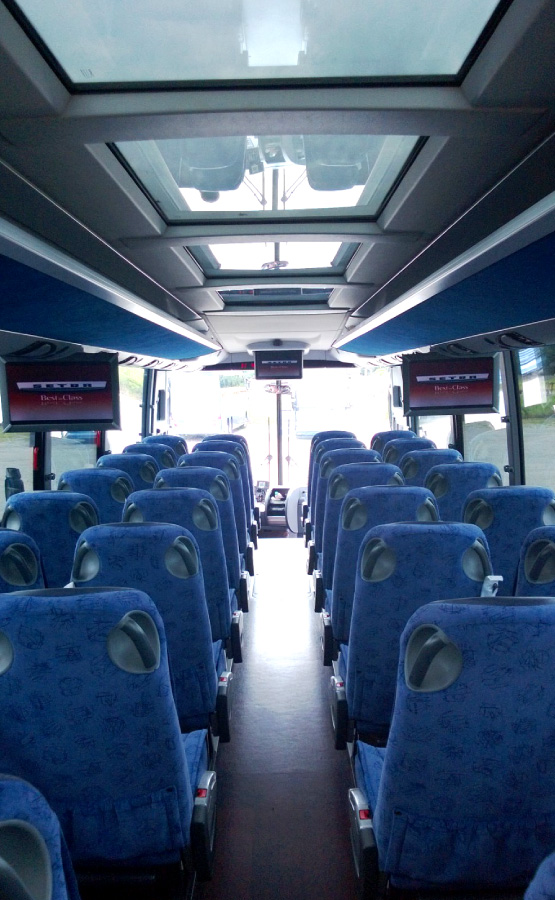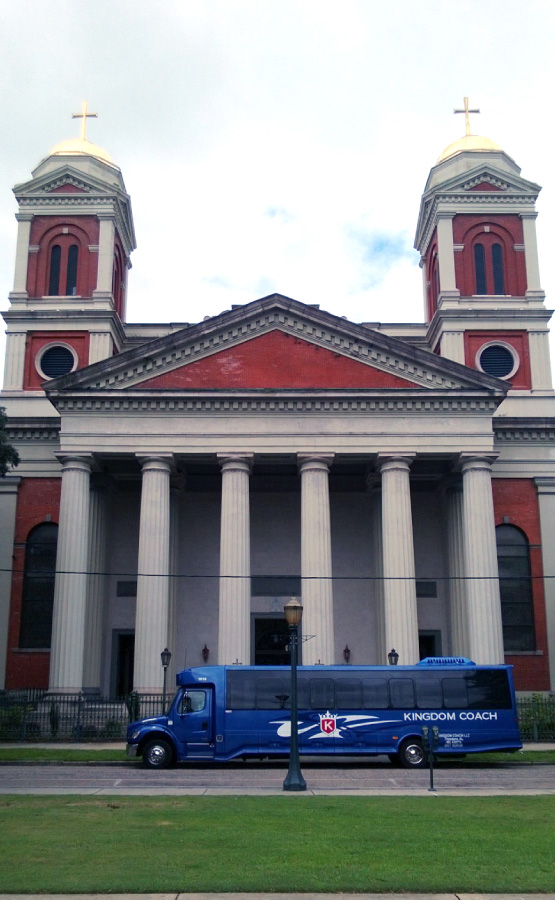 Questions To Ask a Motorcoach Company
Have you ever booked a motor coach charter with a company and then became disappointed or even upset when the coach arrived. Was it not what you thought you were getting? Did it not look like the picture you saw in their advertisement? Was it extremely old or dirty?
Whenever you book a motor coach charter for your group you need to know exactly what it is you are getting. You need information so you can have peace of mind knowing you have made the right decision for you and your group.
You need to ask the carrier questions regarding:
Insurance (Do they provide it upon request?)
Worker's Comp Insurance (Do they carry it?)
Drivers (Are they uniformed, neat and meet all safety and DOT requirements?)
Safety Issues (tires, first aid kits, etc.) and,
Condition or age of the coach.
Although you may not get a specific answer to the last question they can give you a close estimate based on which coach may service your particular charter.