Welcome to Kingdom Coach, your one-stop destination for custom travel packages and itinerary planning. We are your full-service travel provider!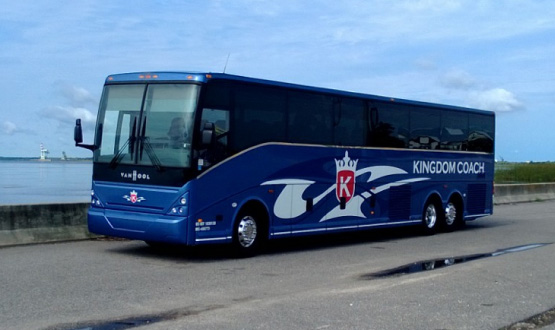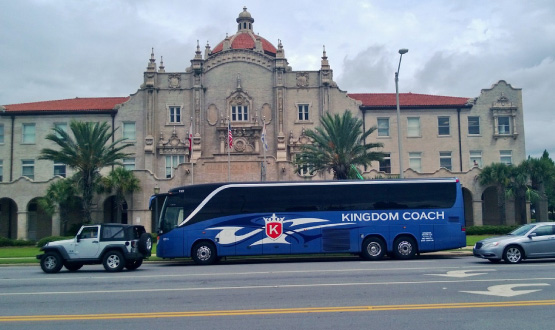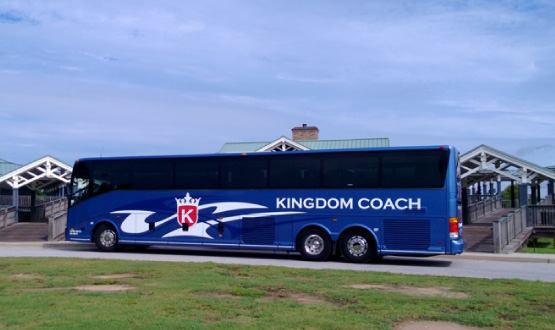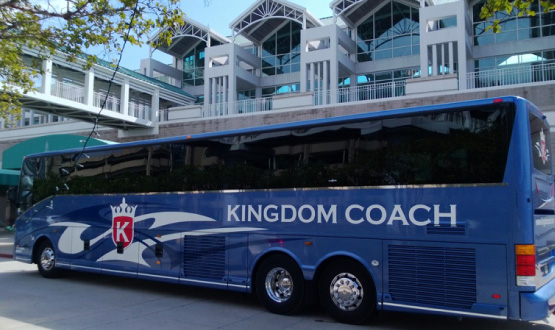 Based in Mobile, Alabama, we're the Gulf Coast's Premier Motor Coach Operator.
Kingdom Coach is the premier motor coach operator on the Gulf Coast and our equipment matches our superior service. Based in Mobile, Alabama, Kingdom Coach serves all of lower Alabama, the Pensacola, Florida area and the entire Mississippi Gulf Coast.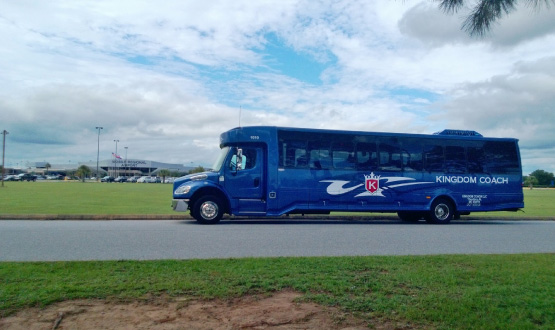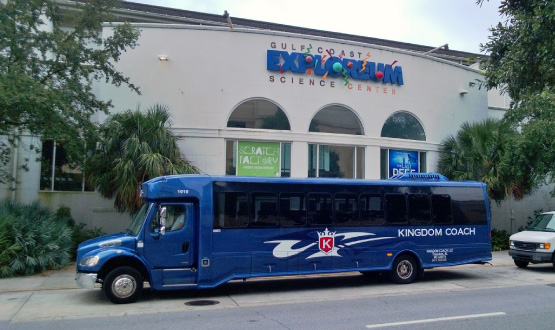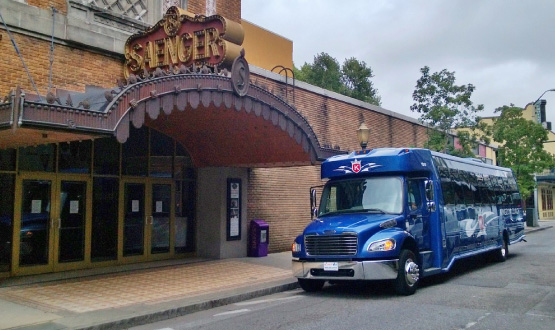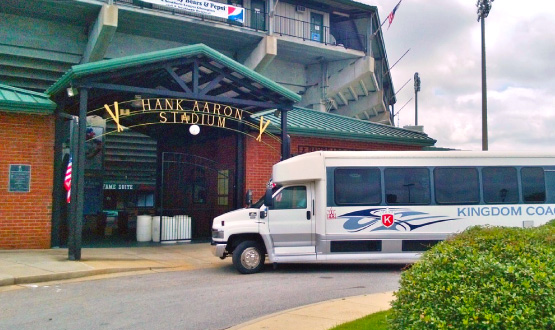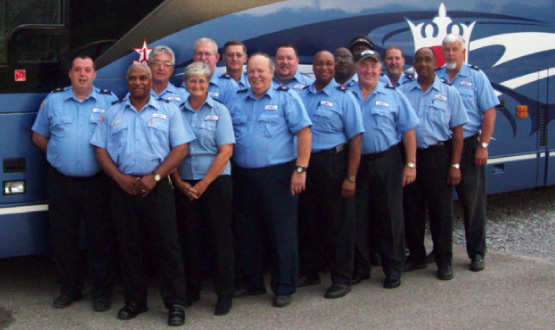 A friendly, helpful sales staff and highly-skilled professional drivers.
Our friendly and helpful sales staff, combined with our full-size luxury coaches and highly-skilled professional drivers will make your travel more organized and less stressful than you ever thought possible!
Planning a Trip? Let us help!
You'll appreciate the quality and attention to detail we put into every trip we help you plan. From luxury bus accommodations to the planning of your personalized itinerary, we do it all. We specialize in providing:

Complete Transportation Services

Hotel Reservations

Special Event Tickets

Delicious Meals

Sightseeing Guides

Tour Escorts and More!
We are excited to help you plan your trip using our years of experience so that every detail comes out just right.
Our Promise to You? The Best In Safety, Training and Cleanliness!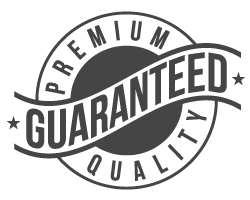 We hold ourselves to the highest standards of safety, training and cleanliness.
Our drivers are experienced, flexible and friendly and will take the utmost care of you and your group on your journey.
Peace of mind and 100% satisfaction are our goals for you before and during your experience with us.
Give us a shot and you'll be back – we promise!
What We Do For You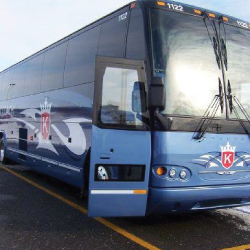 Beyond providing you with high quality, luxurious buses, we can help you to plan out your entire trip. Your bus rental may just be for a day or it may be much longer. It all depends on you.
Either way, we are here to help you every step of the way, and that starts with planning. We can help to provide hotel reservations, special event tickets, sightseeing tours, fabulous meals, and tour escorts.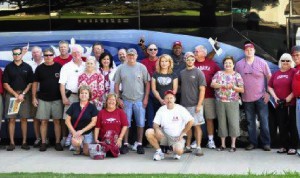 We do all this in addition to providing you the best in motor coaches. We do whatever we can to make your trip and your charter bus rental a success so you will come back again and bring your friends. With the level of service we provide, there is no doubt that you will be back the next time you are planning an Alabama trip.
The Benefits Of Choosing Us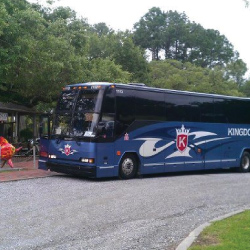 We make our Gulf Coast bus charters as safe as possible. Our Alabama Mississippi Gulf Coast motor coach tours are so safe that they have been approved by the Department of Defense. That is how seriously we take your safety. You can put your mind at ease when traveling with us because your safety is assured.
We also hold ourselves up to the highest standards in training. All our drivers are professional, courteous, and flexible. Our drivers are highly skilled so that you can rest easy with them at the wheel. We work as a team to make sure your experience is the absolute best that it can be. Your only job is to sit back, relax, and enjoy the ride.
Our Florida Gulf Coast bus tours utilize our fleet of buses, and they are the pinnacle of cleanliness. We would not accept anything less. We know that every detail of your time with us is important so we do not accept anything less than the very best. We want you to be satisfied with every part of your trip.